Panel Discussion: "When and what to outsource - or not?"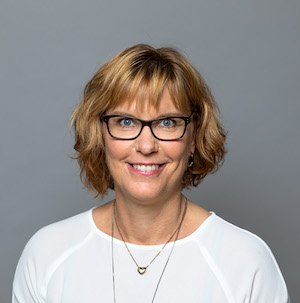 Anna Nordmark, PhD, joined Scandinavian Development Services as Senior Advisor Clinical Pharmacology in August 2018. Prior to joining SDS she worked six years as a Clinical Pharmacology Assessor at the Swedish Medical Products Agency (MPA) and before that she worked at Astra Zeneca for nine years as a DMPK Project Leader as well as a Clinical Pharmacology Scientist.
At SDS Anna's main responsibility is to guide our clients in the nonclinical and clinical pharmacology and DMPK development of their projects from both a scientific and regulatory perspective.
At MPA I evaluated Market Authorization Applications (small molecules, biologics and new modalities such as siRNAs), clinical trial applications and participated in scientific advice procedure. During the time as a regulator she was involved in the development of regulatory standards related to modelling as well as drug interactions and first in human studies.
Anna holds a M.Sc. in Pharmacy and PhD in Clinical Pharmacology from Karolinska Institutet.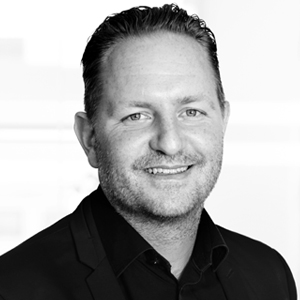 Robert Pettersson is the Managing Director of Epista Life Science – Sweden. He holds a degree in Mechanical Engineering from KTH Royal Institute of Technology. Since 2001, Robert Pettersson has been working with Quality, Compliance and IT for major pharmaceutical companies. He is currently responsible for growing Epista Life Science – Sweden by helping both Pharma and Medical Device companies to improve continuously their regulatory compliance.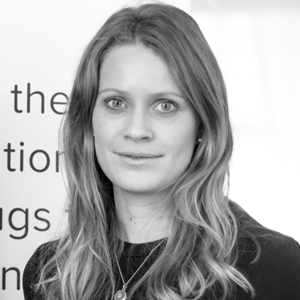 Evelina Vågesjö CEO of Ilya Pharma AB. Evelina Vågesjö, PhD, has a background in physiology from Uppsala University. In her doctoral thesis Exploring immune cell functions and ways to make use of them from 2016, she investigated new functions of different types of immune cells. During her PhD studies she discovered a new behaviour of a specific cell type in ischemic tissue and established how this attains perivascular positions and directly regulates blood flow via an iNOS-dependent mechanism. She further concluded that this specific attribute can be amplified by overexpression of CXCL12, resulting in improved regulation of tissue blood flow. The hypothesis that this cell type also exists, and is functionally similar, in damaged skin was tested and, with the characteristics of chemokines in mind, the idea was born to use lactic acid bacteria as vectors to deliver CXCL12 to the site of wounds. Having built a team and led the project through the molecular work, PoC, MOA and the early stages of drug development, Dr Vågesjö started ILYA Pharma together with three co-founders in 2016 and is now leading the project to clinical PoC as CEO. She also holds a BSc degree in management accounting from 2013, and an MBA specialising in finance and mergers and acquisitions from 2018. Dr Vågesjö has successfully raised >€4.3 million in grants for ILYA Pharma, as well as one round of private investment.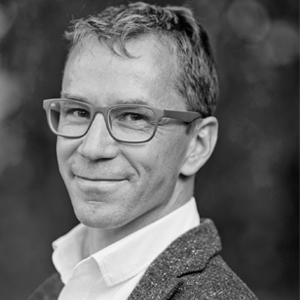 Arvid Söderhäll, CEO, PhD. Arvid joined Empros from the start although he is not one of its founders. Originally employed as a project leader, he became CEO in 2015. Arvid has long and broad experience of project leadership in various organisations, for instance, biotech start-ups (Sidec AB), and policy development for the Swedish Royal Academy of Engineering Sciences (IVA). Arvid has a PhD in Physical Chemistry from Stockholm University and spent a post doc period at Leibniz Forschungsinstitut für Molekulare Pharmacologie in Berlin.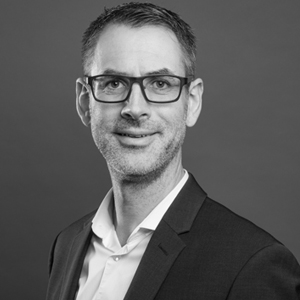 Anders Sveno is an organic chemist with more than 20 years' experience of the area of Chemistry Manufacturing and Control (CMC). He started his career within R&D, focusing on API process development and later shifted to the regulatory aspects of CMC. Having spent many years working with R&D projects as well as established products, he has a broad and deep understanding of the complexity of moving from a target molecule to a regulatory CMC file accepted by health authorities. Almost all projects he has been involved in over the years have been supported by significant outsourcing activities, covering CMOs from all over the world. Currently, Anders is responsible for managing the CMC and supply chain for Pledpharma's clinical projects.



Johan Brun, senior medical advisor at the Swedish Pharma Trade Association (LIF). After 25 years as a physician in healthcare with an interest in clinical research Johan joined AstraZeneca late 1999 as Medical director and Pfizer as their Country Medical director 2006. During the last years Johan has had an association to Pfizer´s global science scouting organization. The last 6 years Johan has represented Life Science in the Swedish Research Council (Vetenskapsrådet) and today also member of the board of Sweden Bio