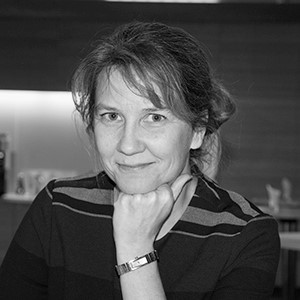 Moderator
Pernille Hemmingsen,
Savara
Simplifying the supply chain of inhalation dosage forms
For some time, the trend in the pharmaceutical industry has headed towards the development of smaller and more specialised products than previously available. This specialisation typically also calls for more advanced and scientifically challenging products. In addition, outsourcing of activities is becoming an increasingly popular business model. The current presentation addresses ways in which these highly complex supply chains can be utilised. Particularly, it will cover the benefits of integrating clinical and CMC development. A couple of real examples will be presented by means of case stories from the development of inhalation dosage forms.

Pernille Hemmingsen has more than a decade of experience in the development of pharmaceutical products in both solid and liquid dosage form. With a background in biophysical chemistry and chemical engineering, she is particularly interested in the development of stable products and robust manufacturing methods. This interest has led to the development of products based on cancer targeting liposomes and antibody drug conjugates, tamper resistant tablets, and enhanced diabetes formulations. Currently, Pernille Hemmingsen is responsible for the chemistry, manufacturing and control of Savara's Molgradex programme. This work particularly includes establishing an efficient supply chain that encompasses elements from biologics and device development. Pernille holds a Ph.D. from the Department of Chemistry at the Technical University of Denmark and a Master of Business Administration from the Copenhagen Business School.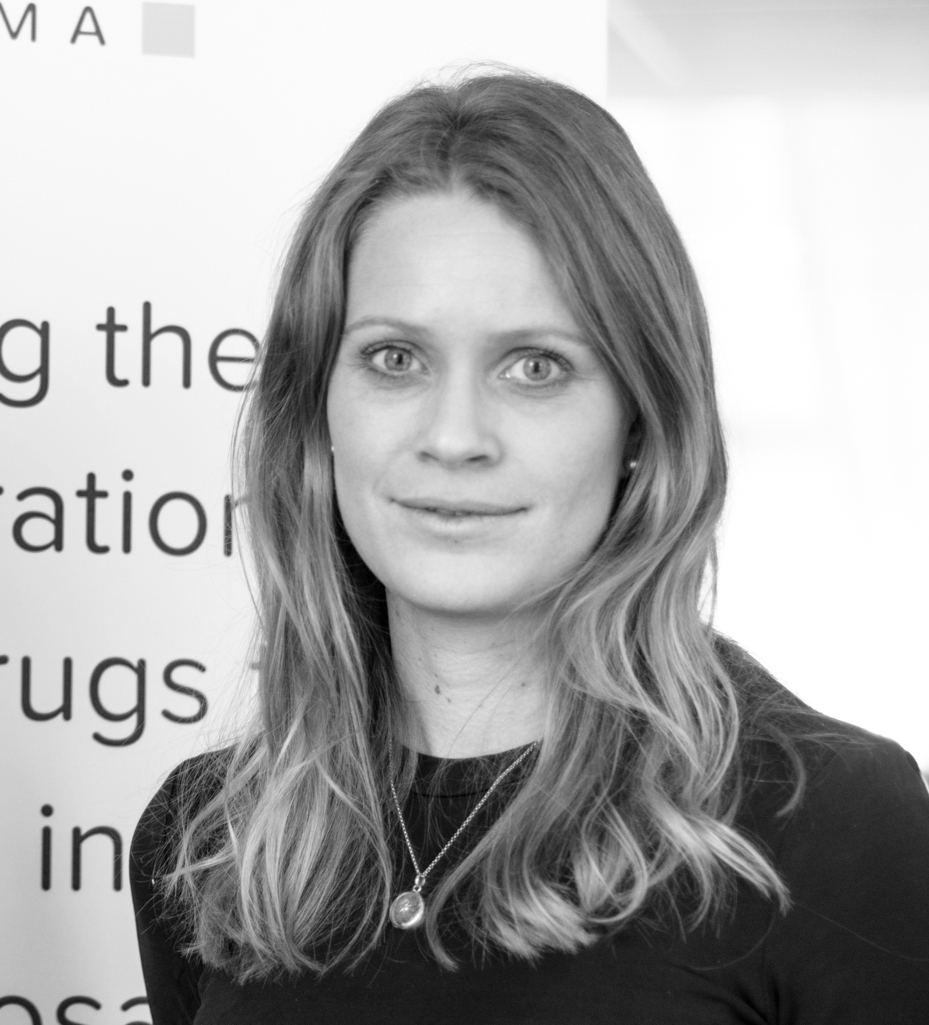 Evelina Vågesjö
Ilya Pharma AB


Ilya Pharma-developing next generation biologics to treat wounds in skin and mucosa

ILYA Pharma is developing the next generation biologics to treat wounds in skin and mucosa. The project targeting the first indication, large wounds in skin, recently concluded the final preclinical trials. The next milestone is a phase I clinical trial. The innovation stems from research at Uppsala University and Swedish University of Agriculture. Being living organisms, the drug candidates are classified as advanced therapy medicinal products. Briefly, lactic acid bacteria are used as vectors to deliver a human protein to wound beds. This is a very cost effective way of delivering biologics and the safety, mechanism and MOA are outlined. The company was founded in 2016 and the project started in 2012. Part of the development work has been or is being performed by subcontractors.
Evelina Vågesjö, PhD, has a background in physiology from Uppsala University. In her doctoral thesis Exploring immune cell functions and ways to make use of them from 2016, she investigated new functions of different types of immune cells. During her PhD studies she discovered a new behaviour of a specific cell type in ischemic tissue and established how this attains perivascular positions and directly regulates blood flow via an iNOS-dependent mechanism. She further concluded that this specific attribute can be amplified by overexpression of CXCL12, resulting in improved regulation of tissue blood flow. The hypothesis that this cell type also exists, and is functionally similar, in damaged skin was tested and, with the characteristics of chemokines in mind, the idea was born to use lactic acid bacteria as vectors to deliver CXCL12 to the site of wounds. Having built a team and led the project through the molecular work, PoC, MOA and the early stages of drug development, Dr Vågesjö started ILYA Pharma together with three co-founders in 2016 and is now leading the project to clinical PoC as CEO. She also holds a BSc degree in management accounting from 2013, and an MBA specialising in finance and mergers and acquisitions from 2018. Dr Vågesjö has successfully raised >€4.3 million in grants for ILYA Pharma, as well as one round of private investment.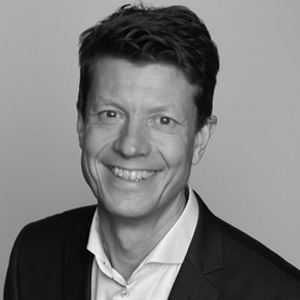 Gösta Hiller
Scandinavian Development Services

Preclinical decisions for clinical development
The entire process of moving a drug from idea in a preclinical lab to clinical trials and approval takes a long time. The preclinical data will be important during the whole lifespan of the drug and especially for drugs that expands e.g. into an additional clinical indication. Deciding whether a drug is ready for clinical trials involves extensive preclinical studies that yield preliminary efficacy, toxicity, pharmacokinetic and safety information. Just as with clinical trials, there are certain types of trials that in most cases have to be carried out, such as toxicology studies, and other trials that are specific to the particular study compound or question. Understanding that the goal of preclinical trials is to move into the clinical stage is key, and the studies should be designed around that goal.
Gösta Hiller, PhD from Lund University, has more than ten years of experience working as a preclinical Senior Research Scientist and Clinical Project Manager within AstraZeneca. Currently, as director of SDS, he supports clients on both strategic and operational levels, particularly in the field of design and delivery of late preclinical and early clinical development. Gösta Hiller and his team also support client projects in late clinical development with a focus on preparing and delivering information for regulatory interactions.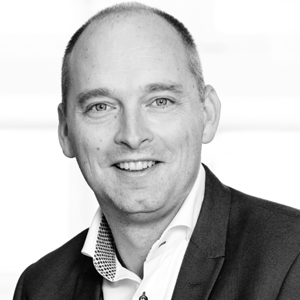 Klavs Esbjerg
Epista Life Science


Proactive Quality Risk Management
Growth, digitalization and patient-centricity: The Life Science industry is experiencing serious pressure and rapid change. Many companies find regulatory compliance a major obstacle on their path to success. They ask serious questions about their compliance:
- Are we over-spending on time and resources, hampering efficiency and our bottom line?
- Are we under-spending, running the risk of out-of-control compliance?
Explore concrete ways to make the black box of compliance more transparent throughout the entire organisation. The business result: predict the impact of new initiatives, new regulations, and new technology on your quality efforts. And keep your efforts optimized – efficient and in-control.

Klavs Esbjerg is the CEO and founder of Epista Life Science - a consultancy dedicated to continuously improving regulatory compliance. We turn compliance obstacles into business opportunities for our clients and for the industry. Since 2009, Klavs and his team have built Epista into an international business with over 100 clients in Europe, US and Asia. Klavs is responsible for the company's strategy and expansion. This includes legal responsibility, sales as well as business development and delivery. Klavs has a degree in Chemical Engineering from the Technical University of Denmark as well as a management degree from Scandinavian International Management Institute.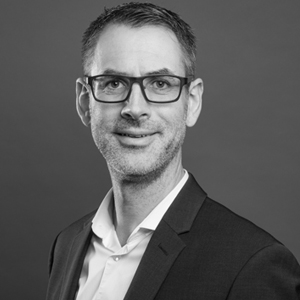 Anders Sveno
PledPharma
How to identify the appropriate CMO for CMC services
Manufacture of pharmaceutical drug products is a complex process, including much more than the actual manufacture. Identification and development of a synthesis route as well as development of a suitable formulated drug product require many different disciplines to come together and collaborate. It is important to understand that the final delivery is not only the drug product itself but also a regulatory file, with enough data and detail to be accepted by the different health authorities. For many years, both big pharma as well as small and medium size companies have outsourced significant parts of their CMC activities. Depending on the capabilities within the outsourcing company there are different requirements for how the appropriate CMO should be identified.
Anders Sveno
is an organic chemist with more than 20 years' experience of the area of Chemistry Manufacturing and Control (CMC). He started his career within R&D, focusing on API process development and later shifted to the regulatory aspects of CMC. Having spent many years working with R&D projects as well as established products, he has a broad and deep understanding of the complexity of moving from a target molecule to a regulatory CMC file accepted by health authorities. Almost all projects he has been involved in over the years have been supported by significant outsourcing activities, covering CMOs from all over the world. Currently, Anders is responsible for managing the CMC and supply chain for Pledpharma's clinical projects.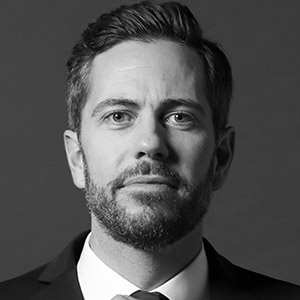 John Coleman
Your Special Delivery Service
Risk management in clinical trial logistics
During the past decade the GDP compliance issues regarding the transportation of vaccines, drugs and biological samples have increased rapidly. The demand for audits in order to assess quality in all aspects of the cold-chain between producer and patient is a reality for everyone in the Life Science industry today. The risks in dealing with time and temperature sensitive shipments are obvious, but so is pricing for these kinds of shipments. Across the industry the approach to risk management varies a great deal. During this presentation we will explain how YSDS can help your company balance risk and price.

John Coleman, Global CTO and Quality Manager at Your Special Delivery Service - with more than 15 years of experience working with different segments in the logistics industry, ranging from major integrators and international airlines to SME niche experts and dedicated road agents worldwide, has given John a firm understanding of all prioritized modes of transport. With a background in consulting and business development, he holds a broad understanding of the diverse requirements of different industries and company sizes, and their approach to risk diversification. In recent years he has elevated the YSDS Group and catalysed the group's growth in the entire Life Science field of business, resulting in contracts with both Big Pharma and renowned government organisations in the Nordics and internationally.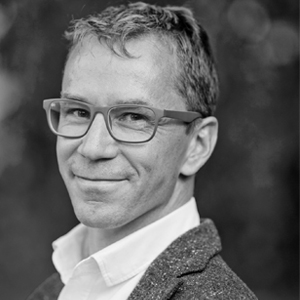 Arvid Söderhäll
Empros Pharma AB


Anti-obesity drug development – the benefits of a semi-virtual company model
Founded in 2013, Empros has been in operation since 2014. Since then, with only one person employed, the company has filed one patent, developed an advanced drug formulation and carried out a clinical trial. This has become an increasingly popular model for early phase drug development, offering speed and control of costs as the main advantages. It enables us to speed up or slow down the work, depending on how a project progresses. With a relatively large and easily accessible pool of consultants with experience from, for instance, AstraZeneca, the Mälardalen region offers favourable conditions for this way of working. In addition, the company is involved in several major international collaborations, e.g. CDMO and business development.
Arvid Söderhäll, CEO, PhD.
Arvid joined Empros from the start although he is not one of its founders. Originally employed as a project leader, he became CEO in 2015. Arvid has long and broad experience of project leadership in various organisations, for instance, biotech start-ups (Sidec AB), and policy development for the Swedish Royal Academy of Engineering Sciences (IVA). Arvid has a PhD in Physical Chemistry from Stockholm University and spent a post doc period at Leibniz Forschungsinstitut für Molekulare Pharmacologie in Berlin.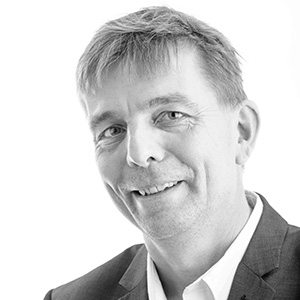 Nicolaas Schipper
RISE Research Institutes of Sweden
Trends in early pharmaceutical development
Physico-chemical properties such as molecular weight, solubility and lipophilicity of many current drug candidates are challenging for traditional pharmaceutical development. Thorough understanding of these properties, predictive modelling and careful selection of formulation development strategy will be of high importance for the clinical outcome of human studies with the new drug candidates. Non-traditional delivery strategies (conventional tablets and capsules) typically are required to achieve adequate exposure after oral administration. In the current presentation examples are given how computational tools for prediction, and simple in-vitro methods may help predict the most suitable formulation and development strategy.
Nicolaas Schipper (PhD in pharmaceutics) is an expert in early pharmaceutical development, drug absorption, drug delivery and pharmaceutical quality systems, and has authored a large number of scientific articles and patents in pharmaceutical sciences. He works with pharmaceutical development at RISE Research Institutes Sweden as deputy head of unit. He obtained his PhD in pharmaceutical sciences at the University of Leiden in The Netherlands and did a post-doc at the University of Uppsala in Sweden. He has been involved in the pharmaceutical development of new drug candidates from early discovery to the market for over 20 years in several positions in line and project management.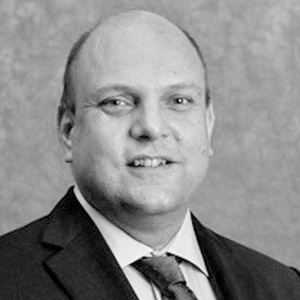 Kaspar van den Dries
Thermo Fisher Scientific, Pharma Services
Assuring proper oral dosage formulation selection in early phase development considering client, patient and commercial needs. In drug development, it is essential to obtain clinical proof of concepts of NCE's as quickly as possible. This effort is mainly led by non-clinical and clinical considerations around safety and efficacy of the drug in the appropiate patient population. Fit-for-Purpose formulations support this need of entering into First-in-Human trials rapidly. However, it is essential to consider early stage items like comparability between potential market formulation, biopharmaceutics and especially patient populations. Based on these criteria, appropiate formulation strategies will be discussed, where in many cases proper formulation work in early phase development can resolve issues encountered during later stage development.
Kaspar van den Dries, Ph.D. Senior Director Science and Innovations, Softgels Thermo Fisher Scientific, Pharma Services. In his current role he provides direction to Thermo Fisher Scientific's Global research and development team in the development of innovative softgel formulations, processes and technologies to better meet the needs of pharmaceutical companies and patients. In addition, he supports the European network of development sites and sales representatives as technical lead on all oral formulations related to both solid dosages and softgel technologies in early and late stage development. He joined Patheon through the acquisition of Banner Pharmacaps, where he was Director, R&D Europe. Previous to Banner he was with Organon/Schering-Plough/Merck where he was Section Leader, Oral Dosage Form Development, and served as Project Leader, Global CMC. In this position he lead a cross-functional team in all aspects of the development and commercialization of an in-licensed product including formulation and process development, regulatory management, supply chain, marketing, quality assurance, technical operations and more. The project, a successful quality by design pilot, gave him significant experience with quality risk management, process analytical technologies, in-vitro/in-vivo correlations and the development of design spaces. He has significant expertise in the formulation of poorly soluble compounds and self-emulsifying drug delivery systems with experience spanning the entire solid dose form development cycle.